I participated in an art show in Revelstoke recently called "From the Ground Up", conceived by Joey Norsworthy from OurHabit and held at Society Snow & Skate on Mackenzie Avenue. It was a great experience and very encouraging of the growing youth art scene in Revelstoke.
I worked on a Vans shoe for the show; materials used were polyfilla, acrylic paint, wire, pebbles, sponge scourers, rope ends and acrylic varnish. You can see the photos of my piece below and check out more photos of "From the Ground Up" on Facebook.
Photos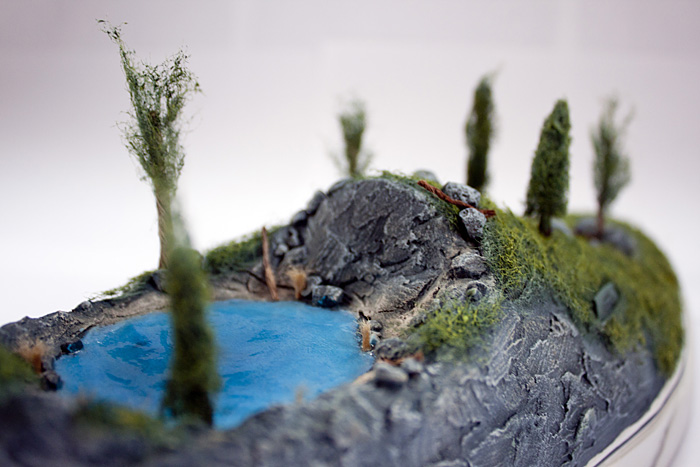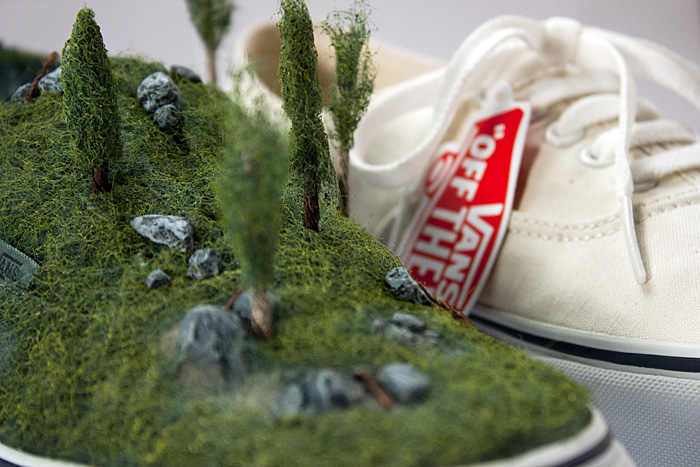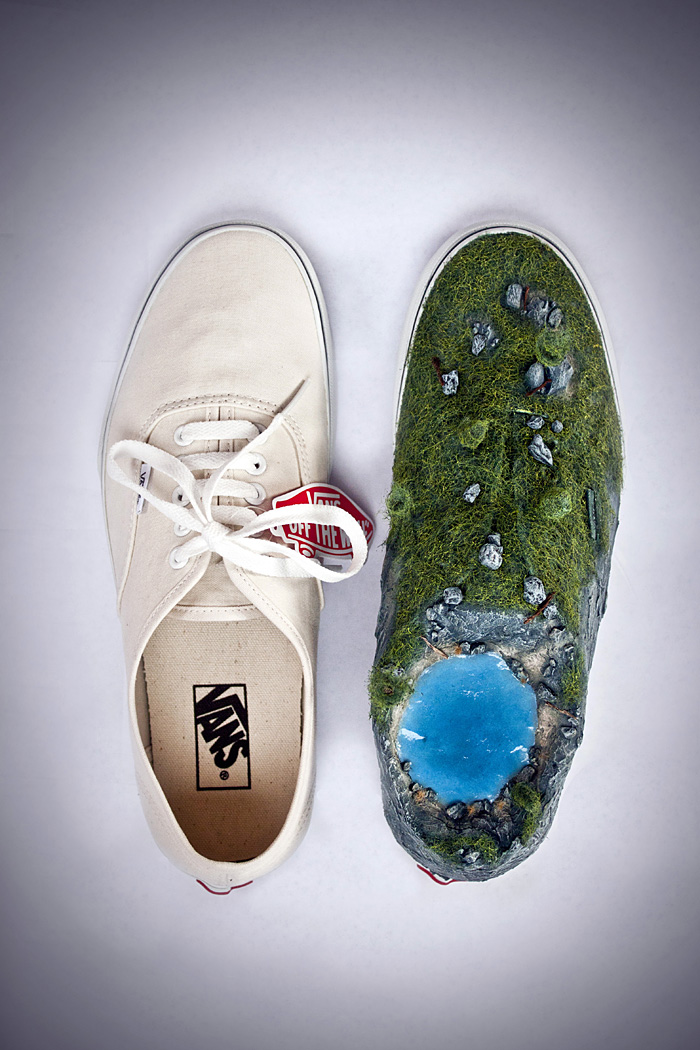 Poster
I also produced the poster for the show.