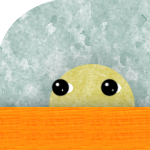 paranoia
Avarine posted a couple of websites on Twitter tonight that not only slightly disturbed me, but got me thinking about why they slightly disturbed me, and realising that I didn't have a solid foundation for being disturbed.
The sites in question are Spock and PeekYou, and they're both social networking sites of a kind. Rather than 'traditional' networking however, where you create an account on the site to communicate with like-minded friends who also hold membership, you already have an account on both of these sites whether you like it or not.
The objective of these websites is to aggregate information on individuals gathered from across the internet, and pool it into a single, accessible location. After a search on PeekYou and Spock, I found my profiles had links to my Facebook, Twitter, LinkedIn, MySpace and WAYN accounts, as well as to my website.
This is, in itself, not overwhelmingly concerning, but what set me on edge a little were the links to profiles that I had stopped updating and almost forgotten I had (WAYN, MySpace). While the example is extreme, it almost feels like work from the early years of my primary school education has surfaced, and is being passed around as representative of the person I am now.
This is of course a problem with recording information on social networking sites; with no-one to update the information, it becomes out-of-date fairly rapidly and can be misleading.
A little more disturbing however are the options available on Spock:
Address History
Reverse Phone Search
These redirect you to a US-based service called Intelius, which appears to be a background check / people search service, allowing you to search by name, address, email and SSN. It is subscription-only. While I shouldn't be worrying about this service right now (as it can't access Australian information), I still feel like my privacy has somehow been violated.
Why should I feel this way? Didn't I make all this information about myself freely available? Didn't I post it all of my own volition? Do others out there feel the same?
I feel my major concern online is communicating the most accurate image of myself that I can, and the existence of these services jeopardises my ability to do this somewhat. The solution is of course to be more organised and keep online information up-to-date, but doing so would require a list of all the profile-based websites I've visited since I discovered the internet at age 11.
My current solution is to stop worrying about it. I expect most people will be able to tell the difference between what I posted online when I was 15 and what I post now. I hope I'm correct in giving future employers the benefit of the doubt.
p.s. take a look at the PeekYou logo. I feel like it's watching me from the bushes outside my house!

vector logos
Another site I came across recently is Brands of the World, a user-submitted depository of logos from all over the world. There are logos of multinational companies and logos of small businesses, available in vector formats including Encapsulated Postscript (.EPS) and Adobe Illustrator (.AI). Here are a few examples.
It seems like it would be an extremely useful resource for sponsor and affiliate logos, and it's gone straight into my bookmarks. Sometimes you just don't want to trace.