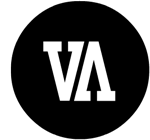 I entered a competition recently at Vote For Art, a new business partnered with several North American universities. The contest was to design a logo for the business, which aims to source its content from the community it creates. The goal of Vote For Art is to update the design of university clothing across the campus bookstores of its participating universities.
I entered a simple logo based on the site's primary initials, which takes into account the emphasis it places on its voting system. The logo was based on modified letters from Matthew Welch's famous 'College' font to convey a campus atmosphere. The logo will work at any (reasonable) size, and is instantly recognisable.
I'd like to thank the team at Vote For Art and all the members who voted for my entry. I'm confident it's a solid logo that will help them forge a strong identity and cohesive presence online.
The Logo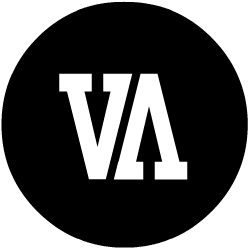 Listening to:
Eluvium – An Accidental Memory In The Case Of Death. A beautiful 26-minute album that's perfect for winding down at the end of the evening. Classical piano that will melt your heart.