Time for a photo update! This lot is from Pai, Northern Thailand. Cheap scooters, warm weather, cool rivers and good times.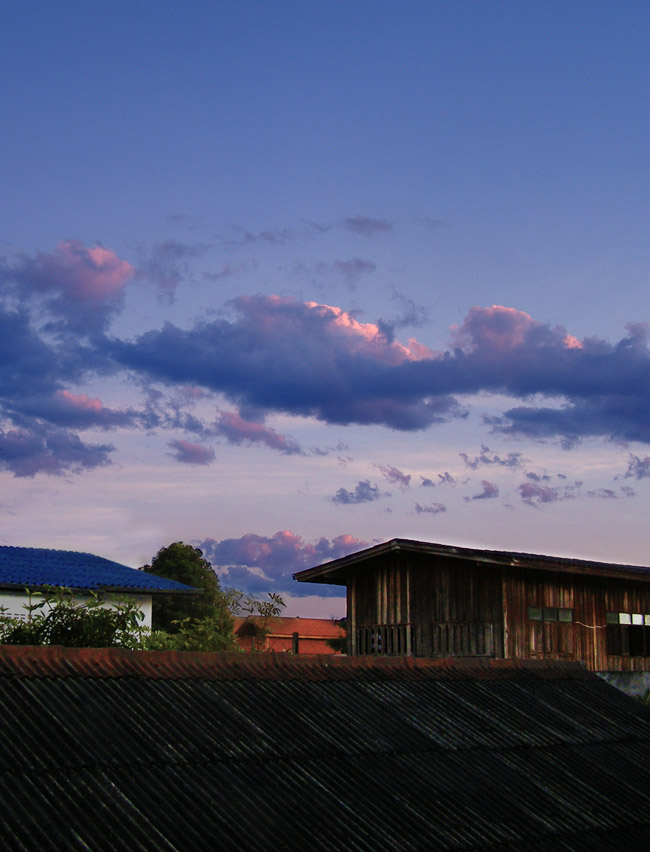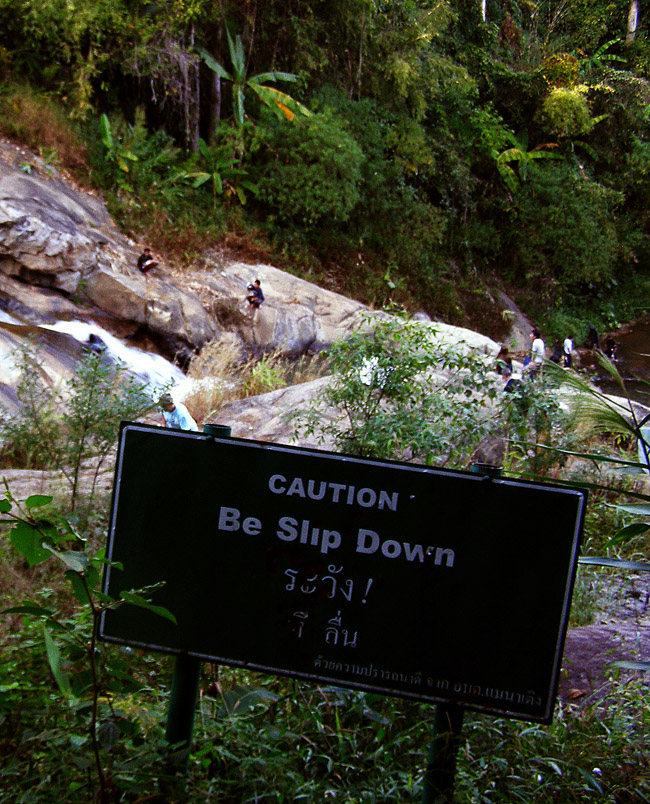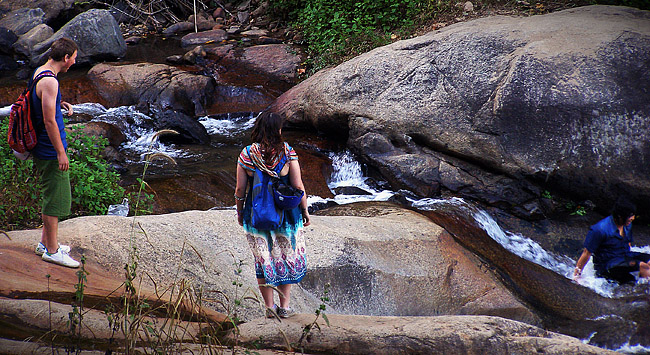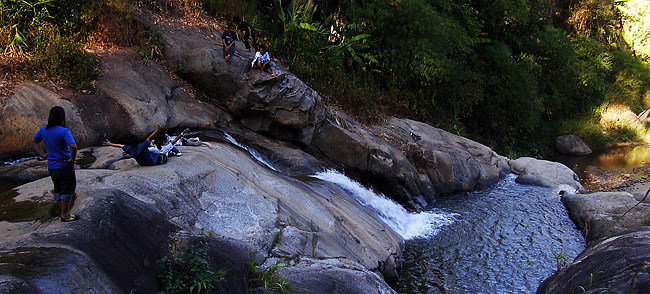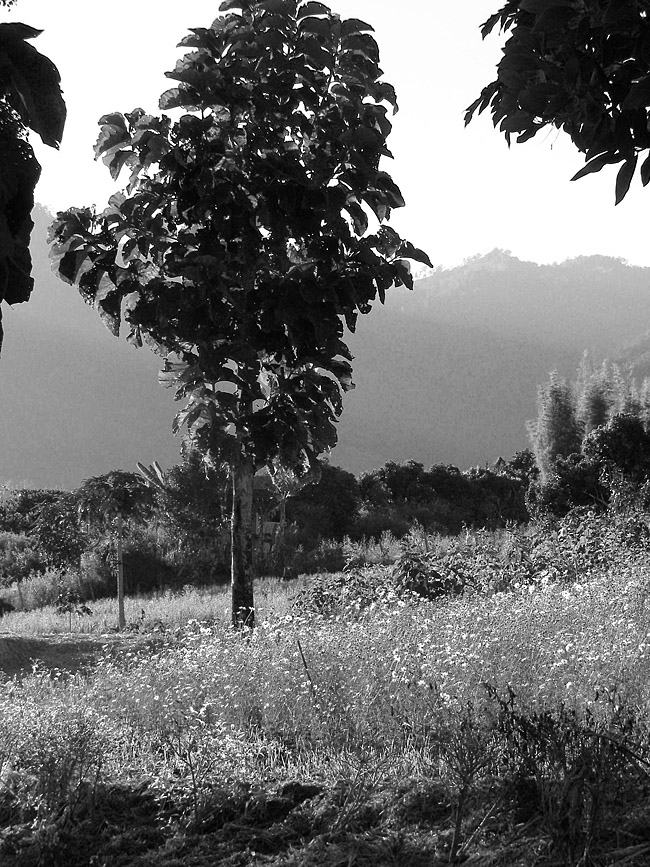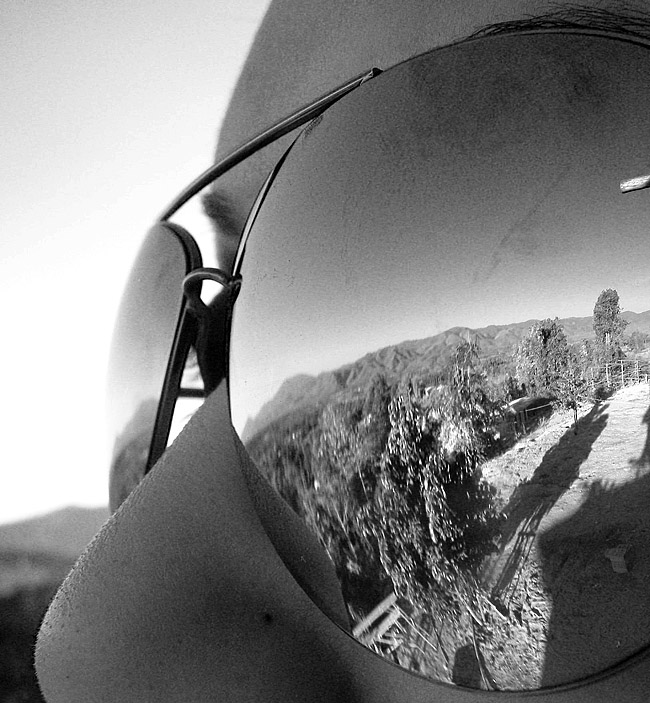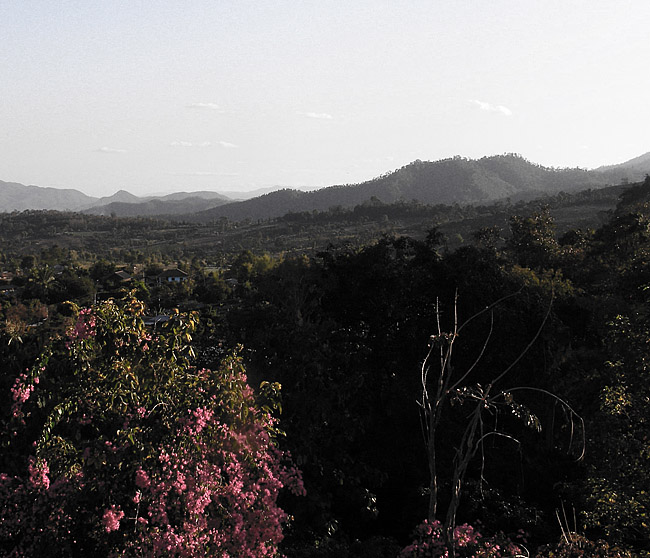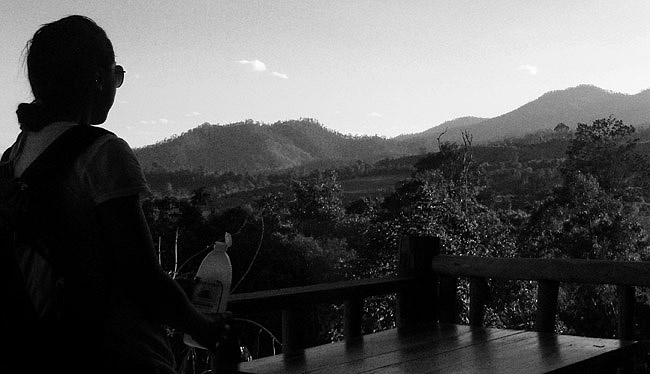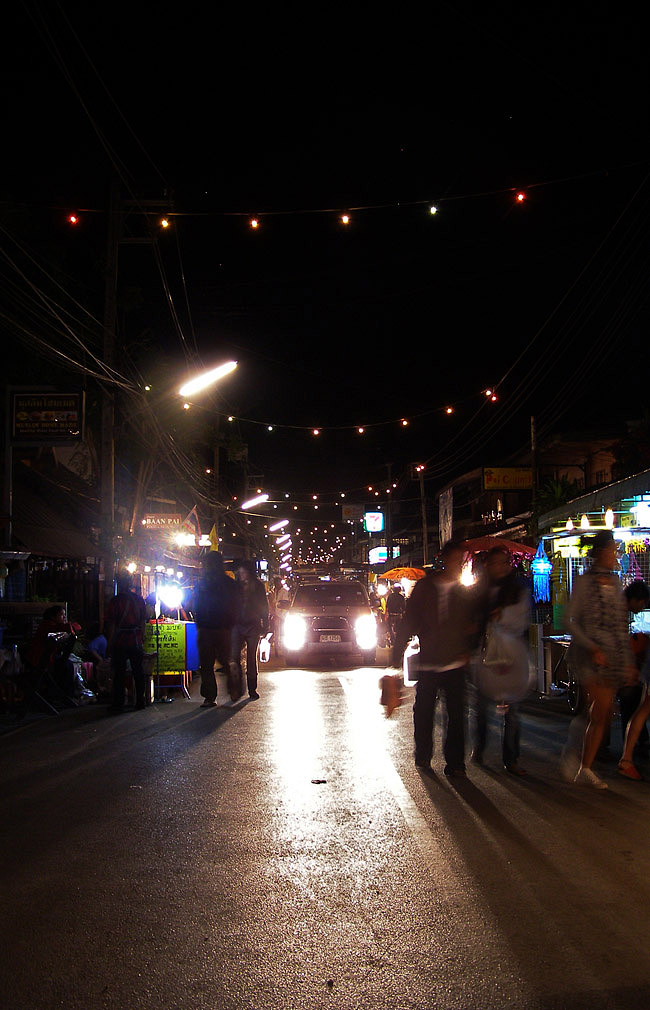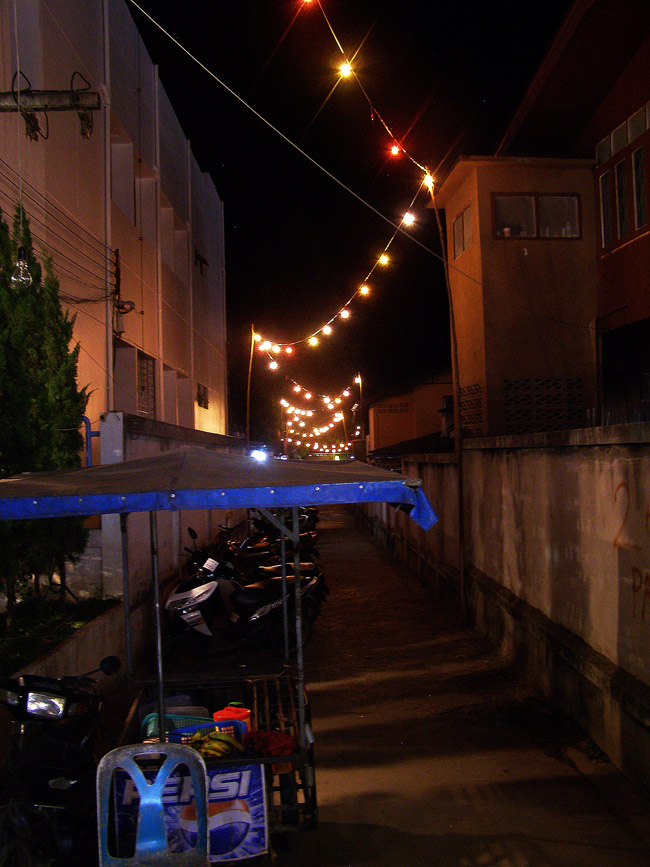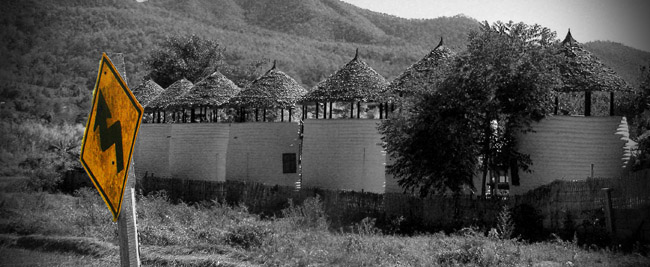 These hotel rooms were built by hand by an entrepeneur and artist who had started a luxury resort near the town. The rooms were expensive, but they were all individually decorated and absolutely gorgeous. We couldn't afford to stay there, but we relaxed on the dock as it was built next to the river.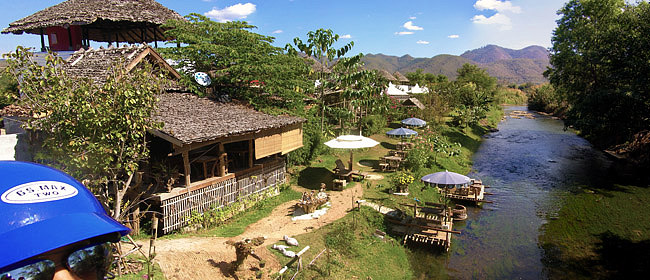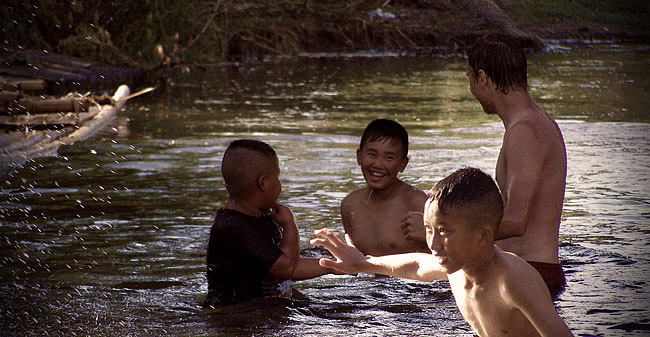 We had a lengthy river weed fight with these guys, and fought them for control of bamboo rafts moored under the bridge. It was a lot of fun! I'm on the right in this photo.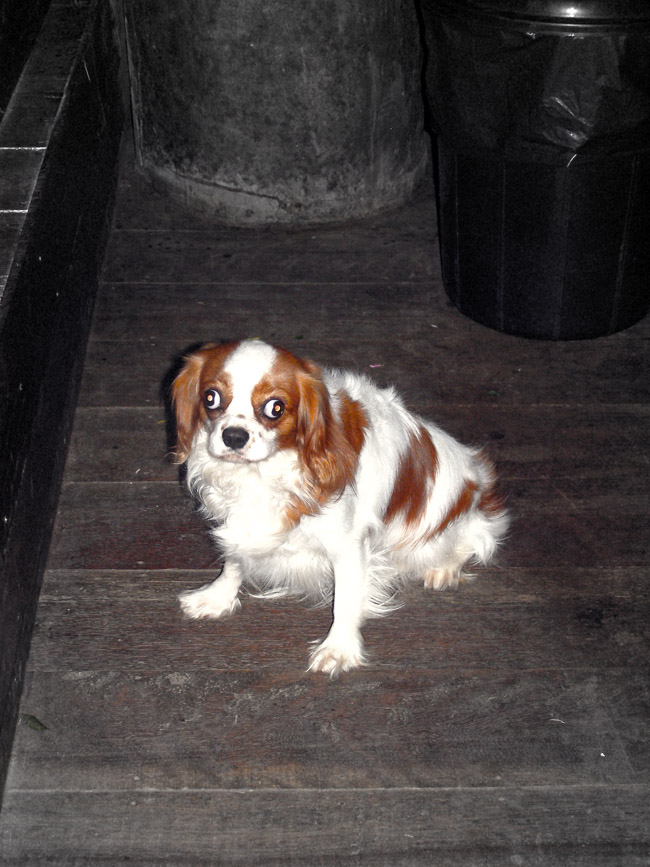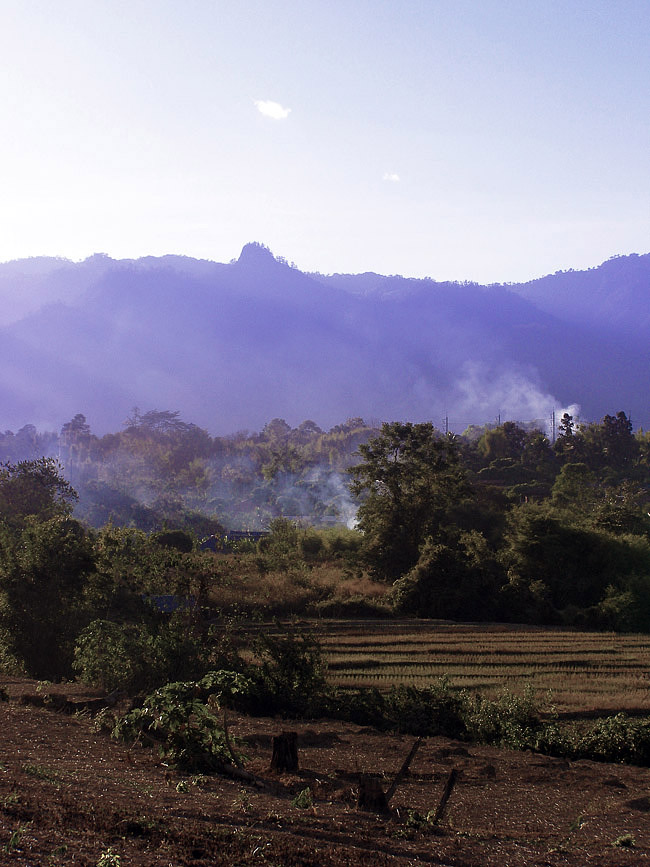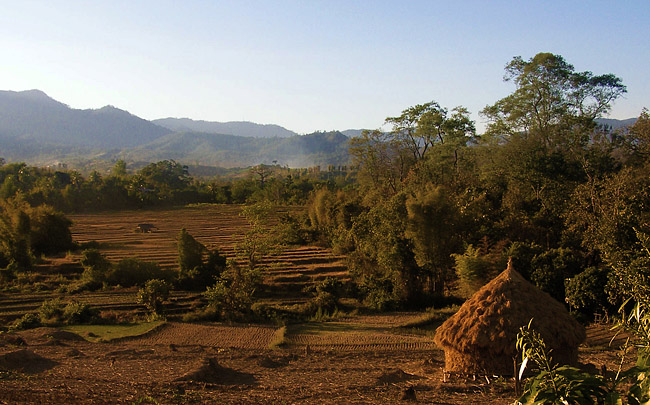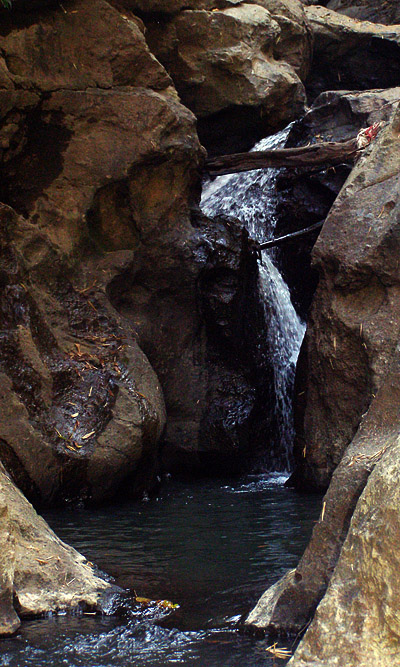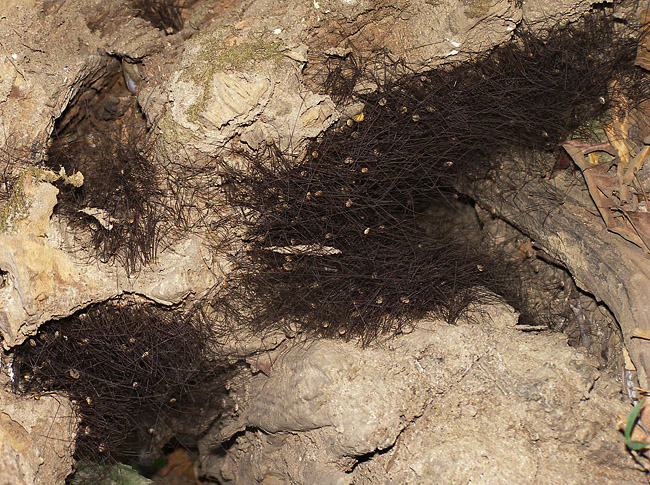 This log was full of spiders. I'm not kidding, every little white thing you see is a body, and every little black twig is a leg. It was full of spiders. A little unnerving.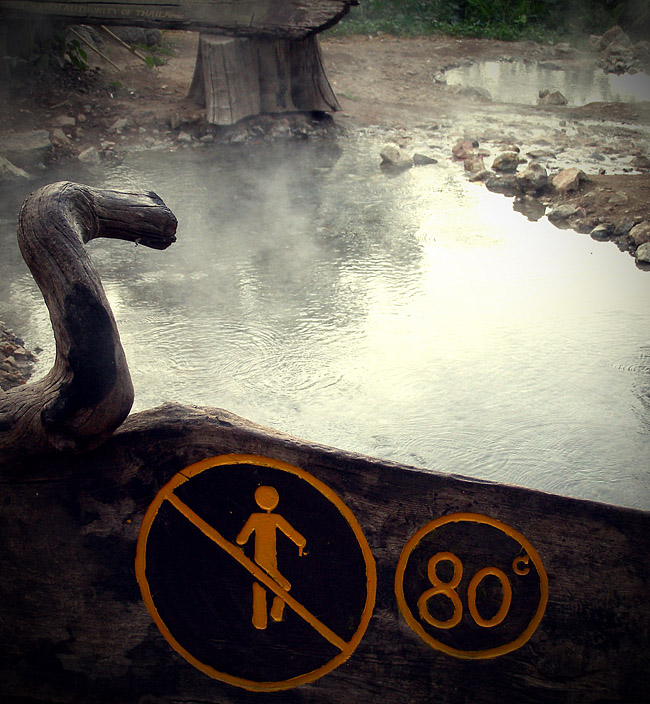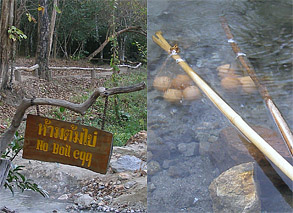 More photos