Siem Reap
It's been less than a week and I've actually found the time to get some more photos up, who would've thought? I've combined two locations into one here because there weren't enough high-quality photos from either one to make the post a decent size. The first set of photos are from Siem Reap in Cambodia. The name literally translates to 'Siam Defeated', and refers to a Cambodian victory over the Kingdom of Siam (Thailand).
Siem Reap also serves as a gateway to the temple complex of Angkor, Cambodia's biggest tourist attraction. The town of Siem Reap itself is medium sized, and has plenty of attractions of its own. We visited the night markets, ate cheap tacos on Pub Street (yes, it's actually called that), and visited a sculptor's exhibition of his miniature temple carvings.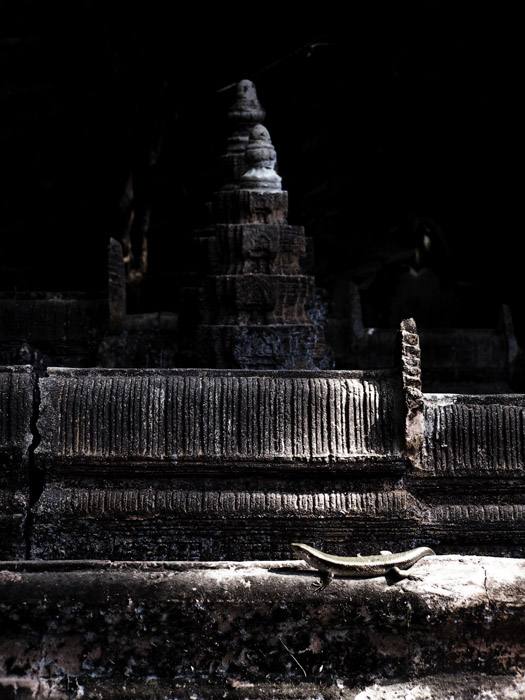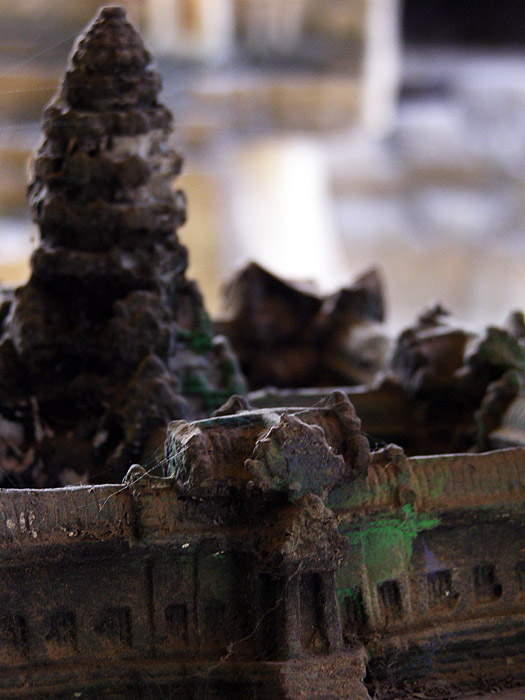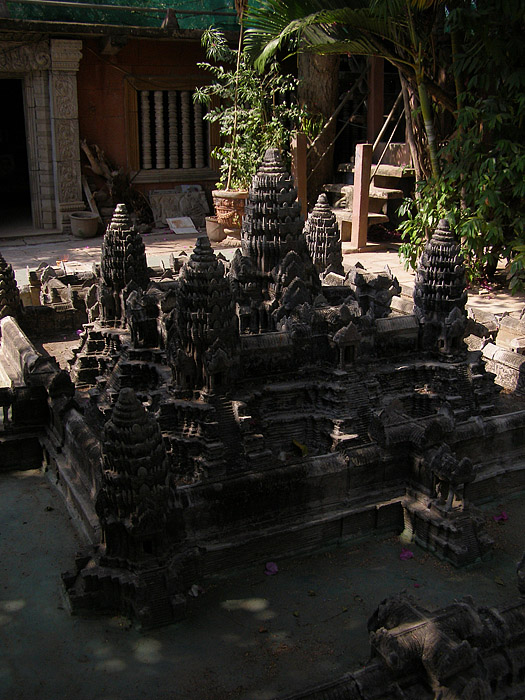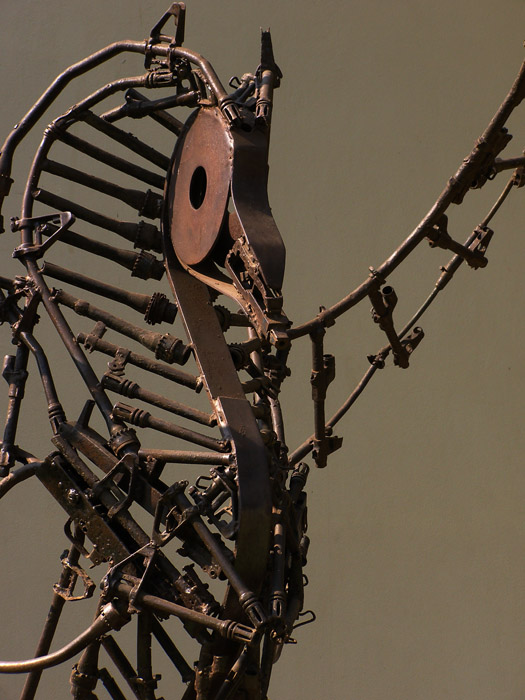 We went to a gallery in Siem Reap which had some amazing photos, original art and sculpture. It was called the Red Gallery, and my favourite pieces were the metal sculptures made from recycled rifle barrels and frames. A close second was the book of infrared photography of the temple complex, which unfortunately I don't have photos of.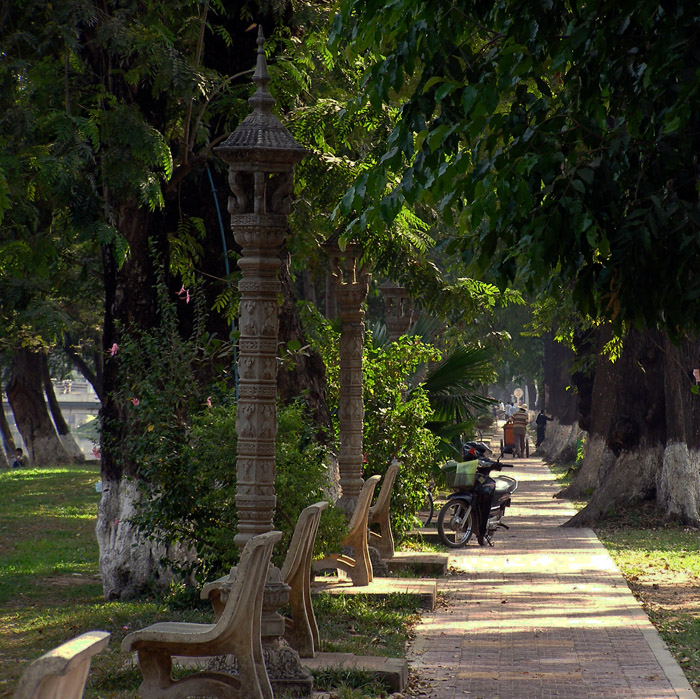 The part of town we were staying in wasn't directly adjacent to the centre and stayed quiet at night, thankfully. We were right next to the river, which was lined on both sides with beautiful lamp posts, sculpted animals, and old trees. We stayed at Rosy Guest House which I can thoroughly recommend. If you can fork out for one of their nicer rooms with an ensuite ($12/night), don't hesitate. Otherwise, the rooms on the top floor with shared bathrooms are also very nice.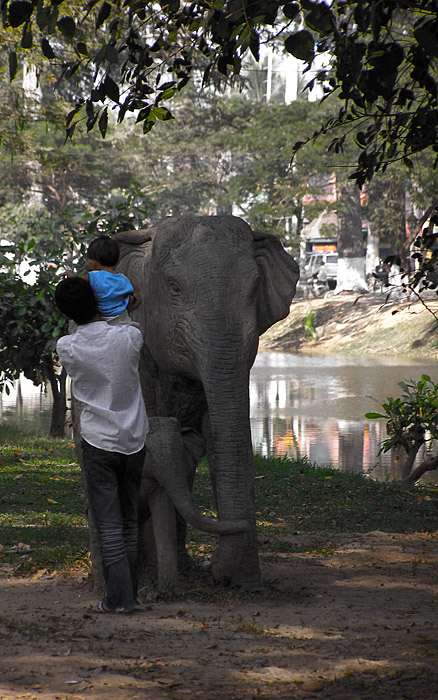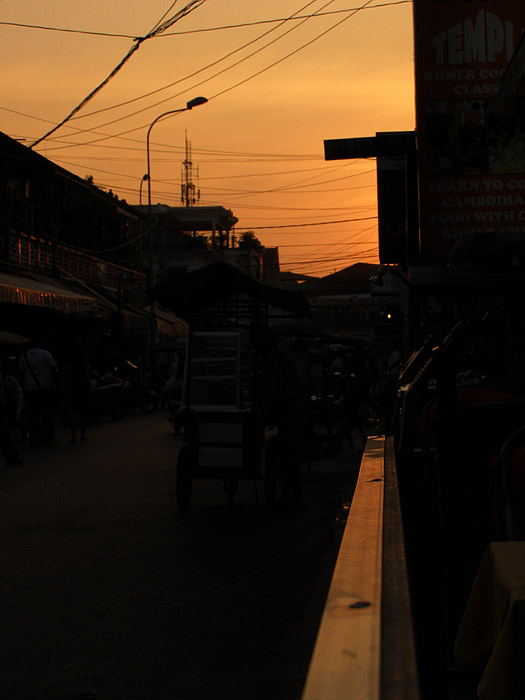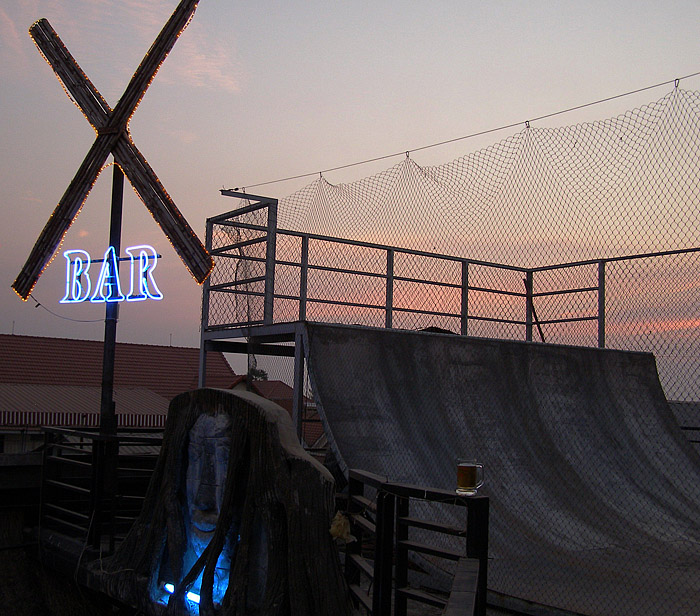 Unfortunately we didn't get to see the halfpipe being used; apparently the skaters come out at around 4pm, and we were there much later.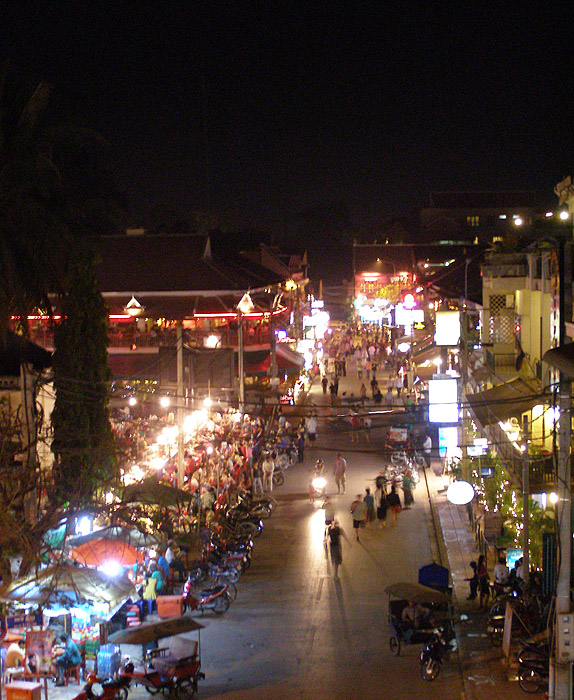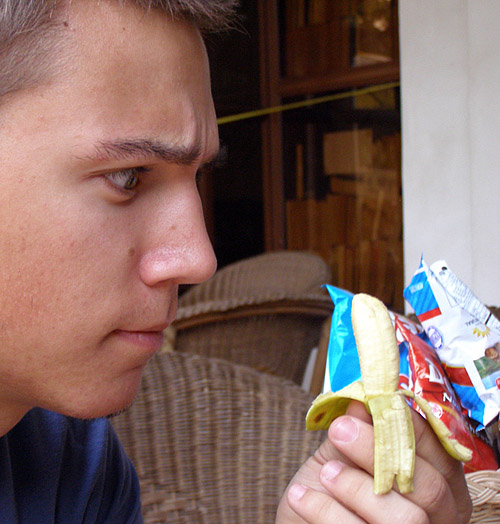 Vientiane
The second set of photos is from Vientiane in Laos. It was our first stop in the country after an all-night trip from Bangkok on a Super VIP bus. The trip wasn't incredibly comfortable, but was worth it to see the bus, which was literally the plushest road vehicle I've ever had the pleasure of sitting in. Still not enough leg-room though.
Vientiane is a very nice city. Not incredibly cheap, but quite quiet and low-key. We stayed at a guest house a couple of streets away from the square in the centre of the city for a very reasonable price. I forget the name, but make sure you shop around, as there are much more expensive options for similar facilities. Unfortunately both V and I spent the entirety of our time in Vientiane feeling awful; we'd both managed to contract some kind of flu bug from the bus we took from Siem Reap to Bangkok. I'd love to go back and see it properly someday.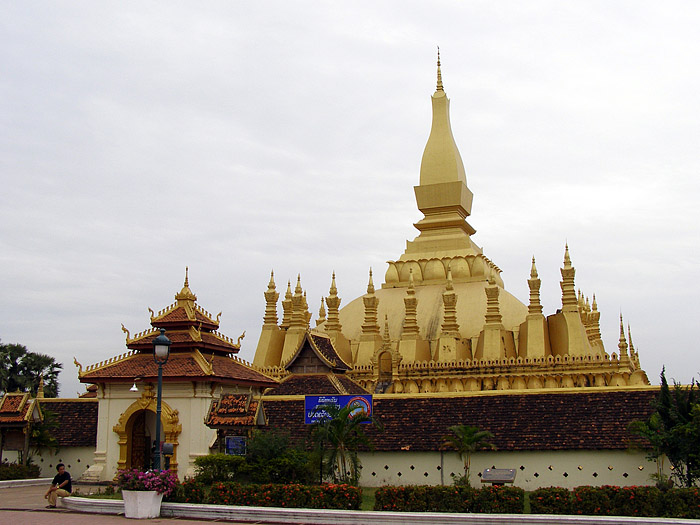 Unfortunately it was raining on and off while we were in the city, so the photos were all taken while it was overcast. Lost a bit of lustre off the gold, but you get the idea.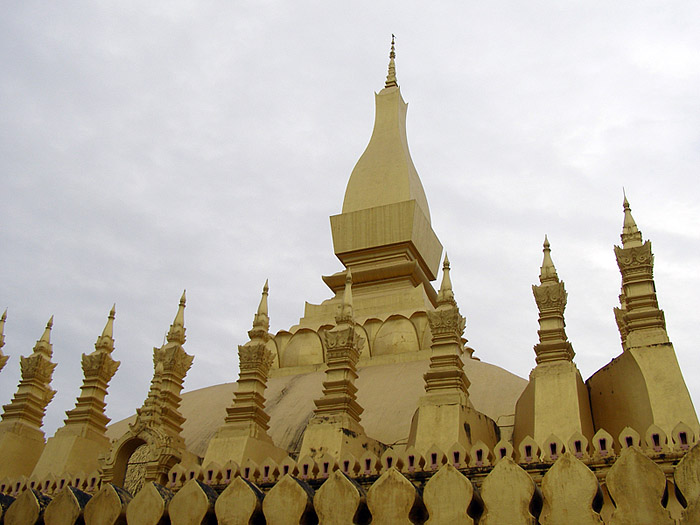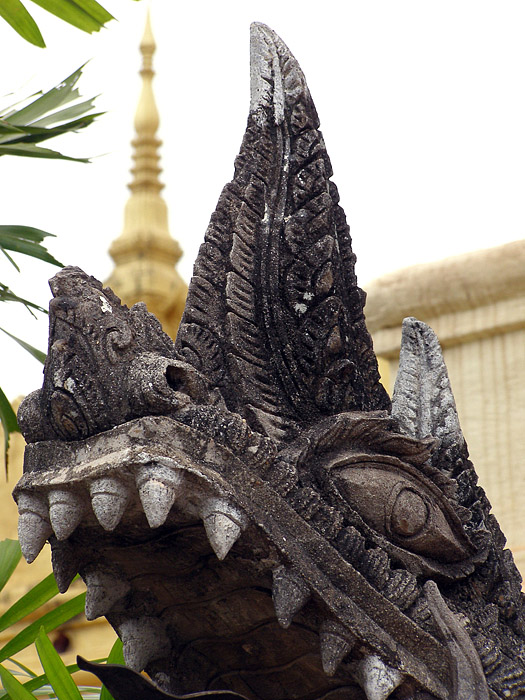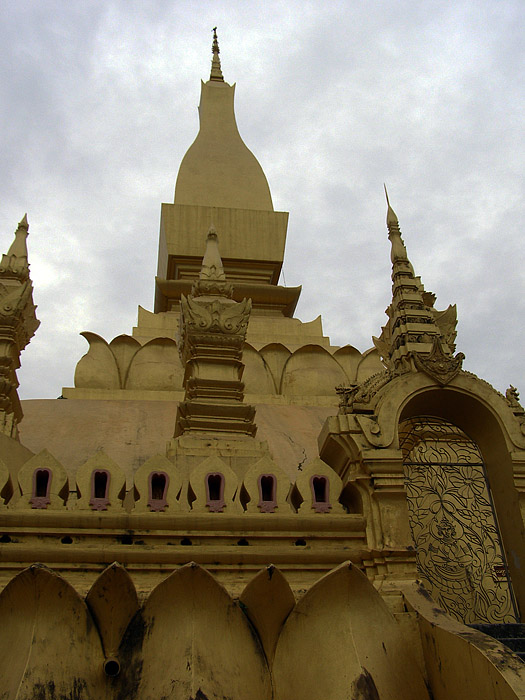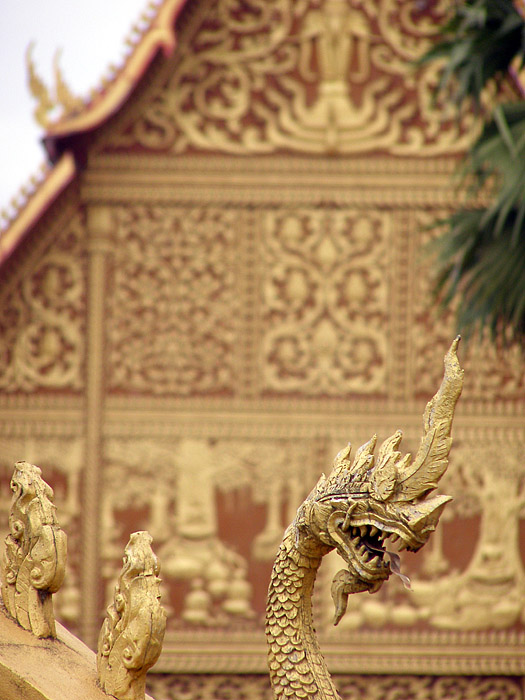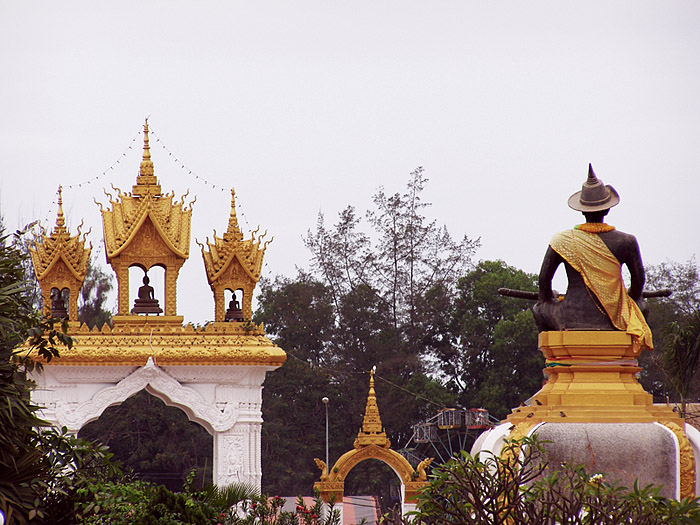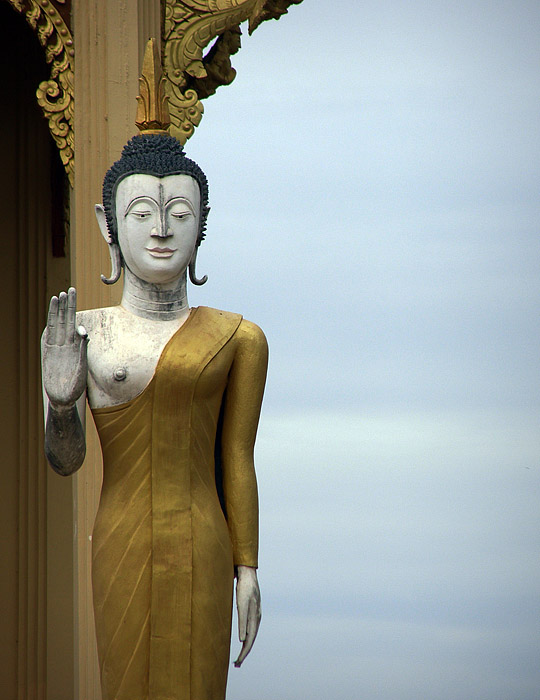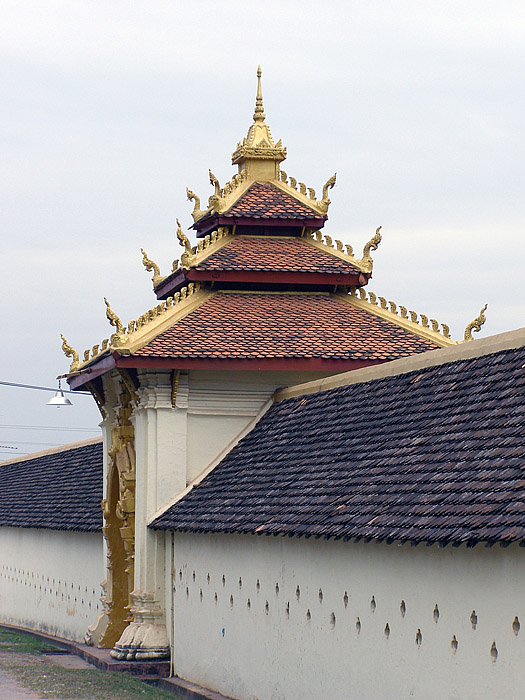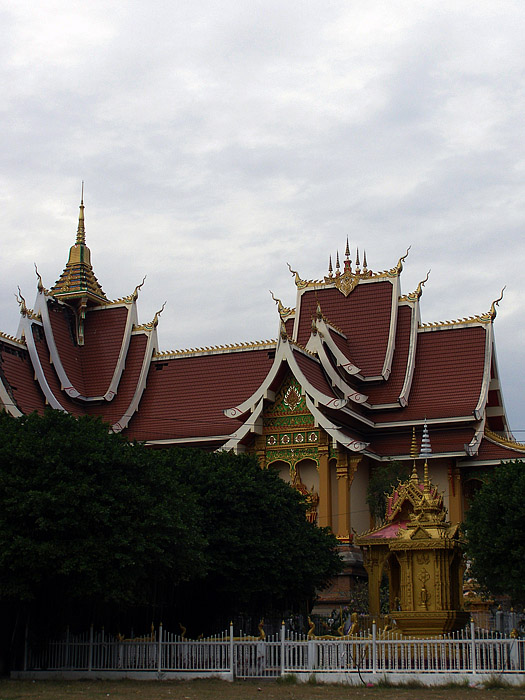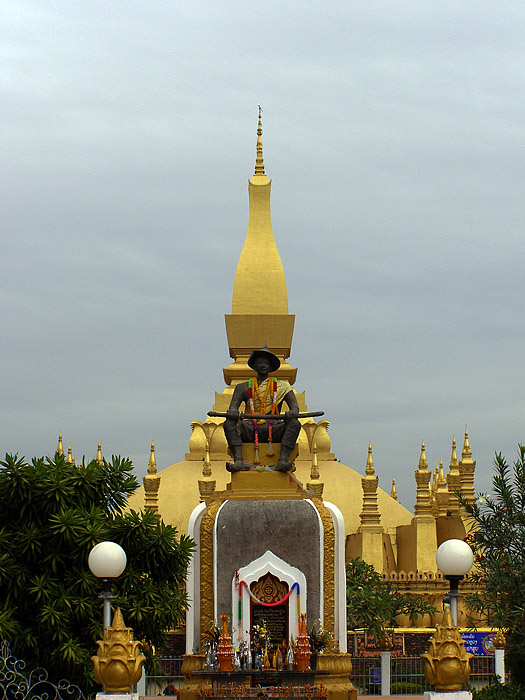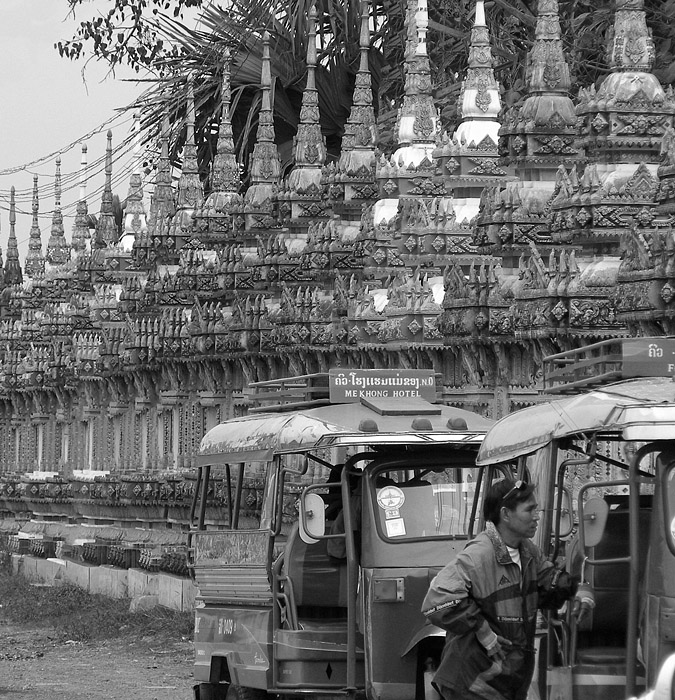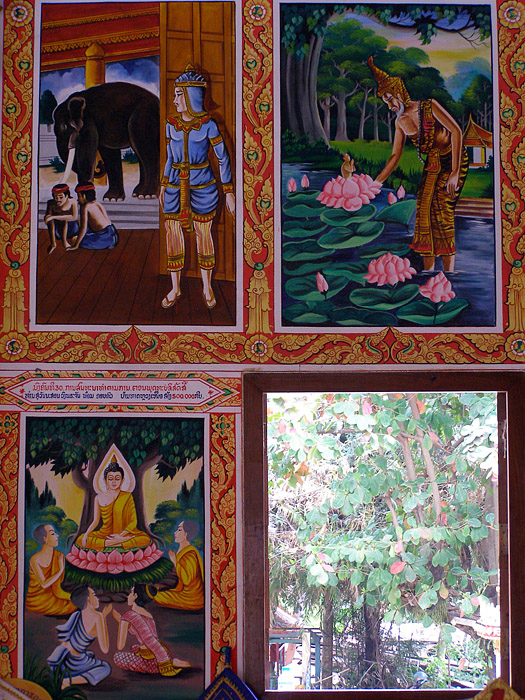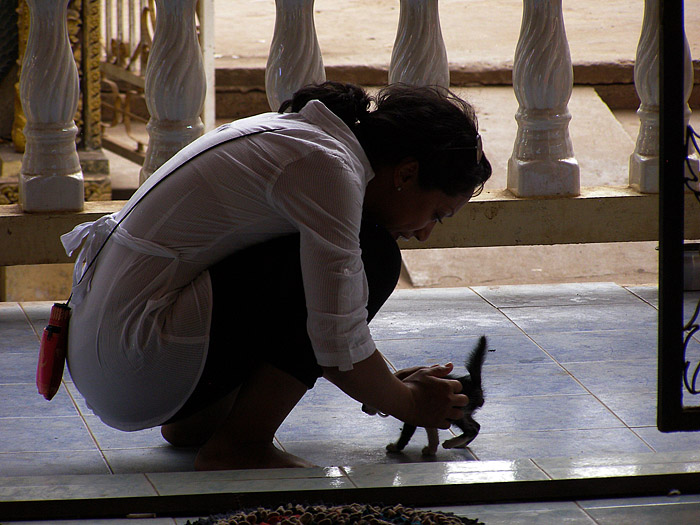 We found this little guy while we were looking around the Buddhist temple near the Golden Stupa. He was wandering around looking for attention, so we played with him for a while. He nestled up on my backpack and then peed on it, which wasn't quite as cool. Before we left we tried to put him somewhere we thought he would be safe, but the monks assured us that all the animals in the temple were fed regularly and looked after. This didn't inspire a lot of confidence, as we found him near another cat, which was very dead indeed.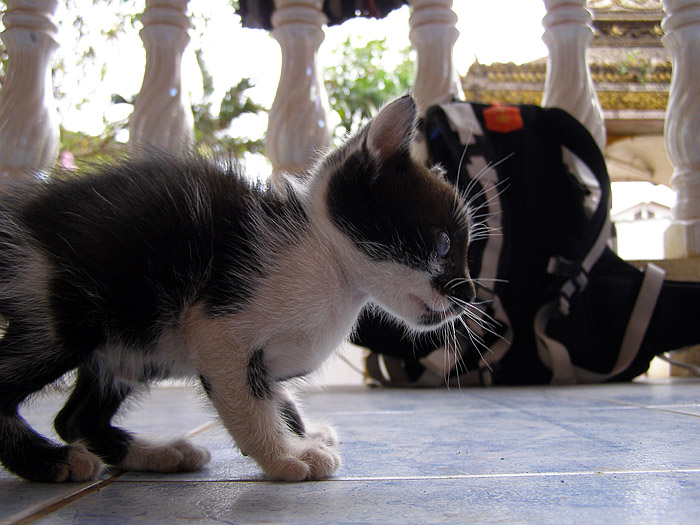 And that's it for now. I still have two locations to post up, so hopefully I'll get around to that in the next week or so. Look forward to Sukhothai and Vang Vieng!
More photos