I've just moved to Vancouver with my girlfriend, V. It might seem like a big move, but I didn't have a lot of stuff to pack up and take with me, although it always seems like more when you're trying to cram it into two 23kg bags. I'm on a two-year WHP working visa and I have a fairly open-ended itinerary. I thought I'd share the few photos I took on our journey. There would be more, but we were quite rushed most of the time, as I'll explain.
We found some extremely reasonably priced flights with Delta Airlines for AU$1500 return, Melbourne to Vancouver. The travel time was 32 hours in total, and we transferred from Melbourne to Sydney, Sydney to LAX then LAX to YVR.
Sydney
We got into Sydney at 8am with two hours to spare. We made our way to check-in, only for the attendant to explain to us that because we were passing through the US, we would need a visa waiver for security reasons. This was news to us, and extremely distressing news as our flight left in an hour. Sydney airport had set up a computer terminal for travellers like us, but there was a long queue of equally distressed travellers and the connection between the terminal and the ESTA visa waiver website was ropey at best.
Because of the queue and the connection, I ended up having to sprint between our bags and a downstairs internet café to secure our waivers so Delta would allow us on the plane. Apparently without the waiver, you're sent back to Australia on the next flight at Delta's expense. We finally got everything in line and ran through the airport to make it to the boarding gate, which they told us was closing in five minutes. Turns out that after we got onto the plane, the gate stayed open for a good half an hour; we assumed to wait for more travellers who were caught out like us.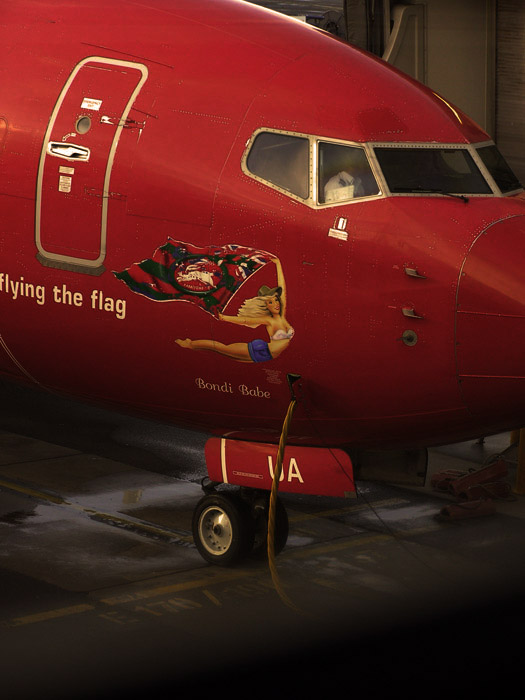 I took these shots of the planes at Sydney airport, while we were still unaware that we needed to get the ESTA visas.
LAX
We thought that our troubles would be over when we arrived at LAX, save the boredom of a 12 hour layover. The procedure in LA is to exit the plane, collect your baggage from the carousel and recheck it immediately. What purpose this serves I can't imagine, as it seems only to act as an inefficient intermediary step to draw out the process for frazzled travellers. Unfortunately, V's suitcase wasn't on the baggage carousel. After 3 hours walking around the airport, trying to figure out what had happened, the consensus was that it was probably still sitting at Sydney airport, and the wrong numbers had been entered from our boarding pass into the flight by our check-in attendant.
We wandered, ate, wandered, drank coffee, ate a little more and played some cards until it was time to board our flight to Vancouver with Alaska Airlines. I took a photo of their tailfin as it featured an Inuit; quite unique as far as tailfins go. I took a couple more photos of other airline tailfins in the downtime as well.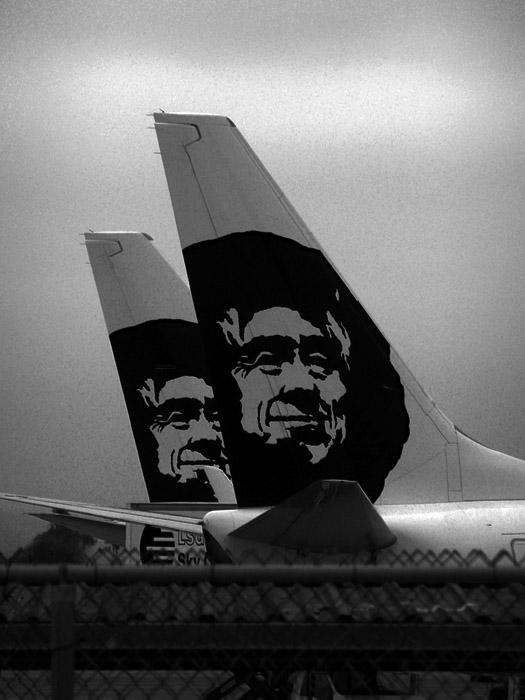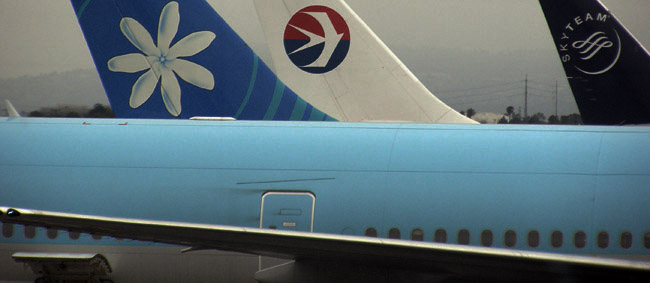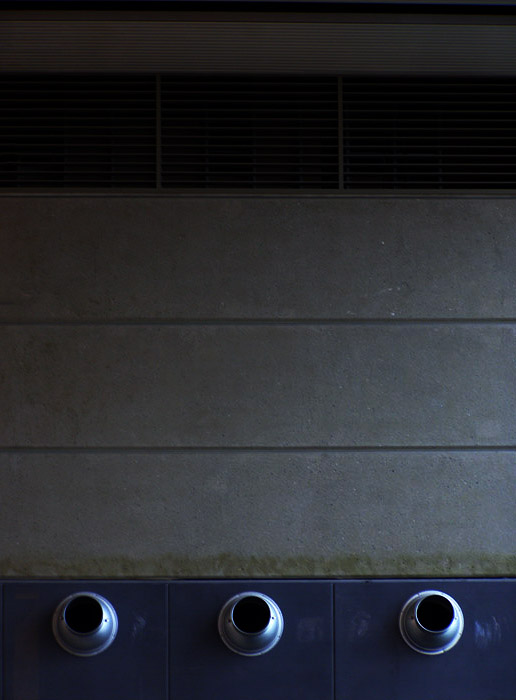 Vancouver
We thought things couldn't possibly get worse on the way to Vancouver. We were tired and sleep-deprived, but we were nearly in Canada! The weather was clear, and we had a beautiful view of the mountain range coming up the coast. We arrived in Vancouver airport on an extremely hot evening; it had been 30 degrees in the city the day we arrived. We arrived at the carousels to be greeted only by our ski and snowboard equipment; my luggage was nowhere to be found. Fortunately, after heading over to the Delta desk, they directed us towards the Alaska Airlines desk, where there was not only my suitcase, but V's bright red suitcase with a big 'URGENT' tag on the handle. Needless to say we were incredibly relieved.
We jumped on the new Canada Line of the skytrain, and headed to Vancouver Central in Downtown. It was only $7 for a 25 minute ride, and saved us a huge cab fare and the hassle of buses. We exited the station to incredibly oppressive heat, and slowly rolled our luggage through a Thursday night in Vancouver, about 6 blocks to our hotel. We were staying at the St Clair Hotel in Cathedral Square, a quirky cross between a hotel and a hostel. The price was right at ~$26 a night each, and although our bedroom was on the second floor and extremely warm due to lack of air-conditioning, the staff were very friendly (particularly Hans, the manager!) and the facilities were consistently clean and well-maintained.
Unfortunately we had to leave our hostel on the second day as we hadn't booked in advance, and spent a night at the Cambie Hostel around the corner. This left a little more to be desired; surly staff and very noisy due to the bar underneath. We were able to move back to the St Clair on the third day, but as we were on the second floor again, this counted the third time I'd had to move all our luggage up and down two floors. It was worth it for the view though; the room we were given had a great view on Cathedral Place, and we were able to see the Holy Rosary Cathedral from our bedroom window.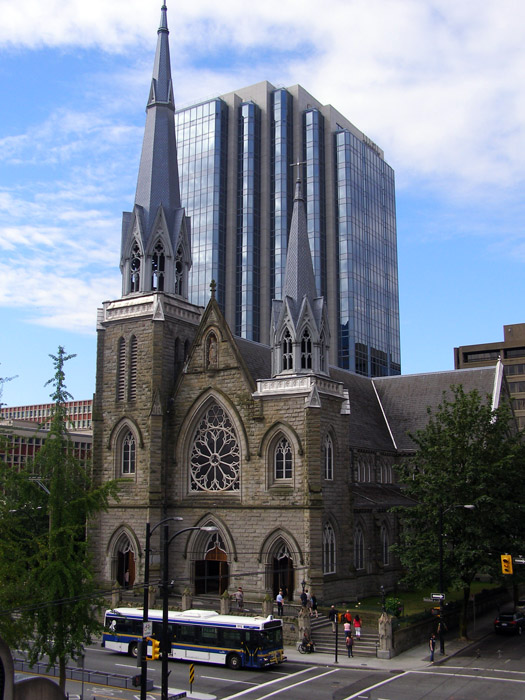 We were in the hostel for just over a week before we found a place on Twelfth Avenue (near Cambie and Broadway), and we're now comfortably established and employed. I look forward to making more interesting updates about what we get up to in Vancouver, and hopefully sharing some photos.