Over the last two weeks Vancouver has been in the grips of the Celebration of Light, an annual fireworks festival. The festival is in a competition format, and several countries compete for the best fireworks display. Not very environmentally-friendly, but pretty spectacular. We managed to catch all four shows from the USA, Spain, Mexico and China (in that order). Spain was the winner this year with a spectacular show set to classic orchestral and cinematic music. China put on a non-competitive 'tribute to China' after its win last year, which may well have won had they been competing.
We saw the first show at English Bay, but after experiencing how crowded it got there, decided that we'd be better off moving to the southern side of False Creek and viewing the fireworks near Kitsilano beach. I took a lot of photos, but I've tried to cull them down so only the decent ones are in this entry.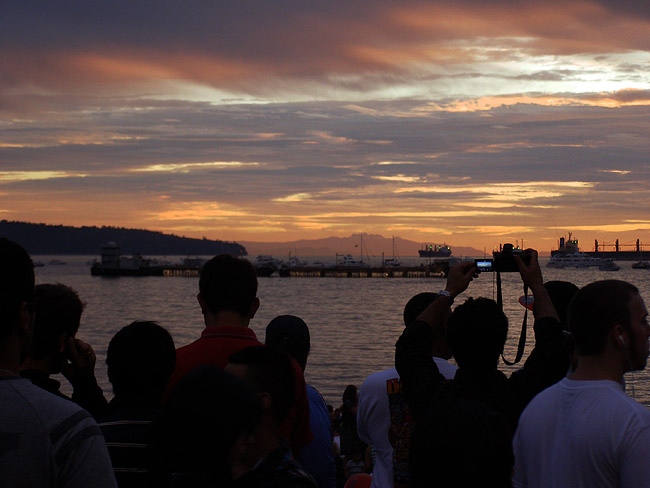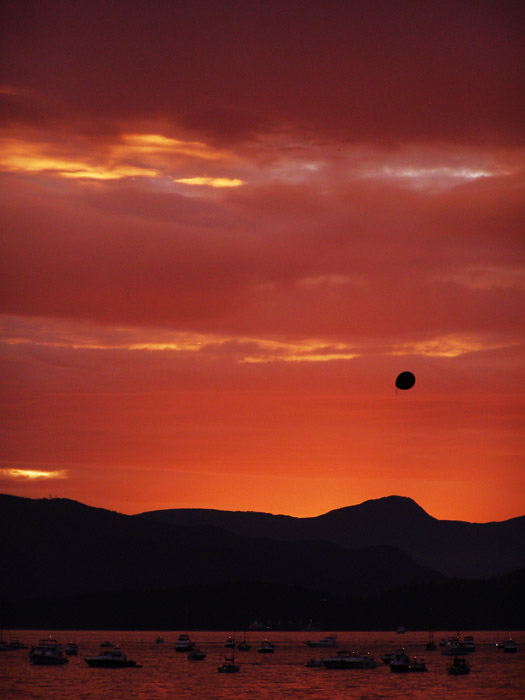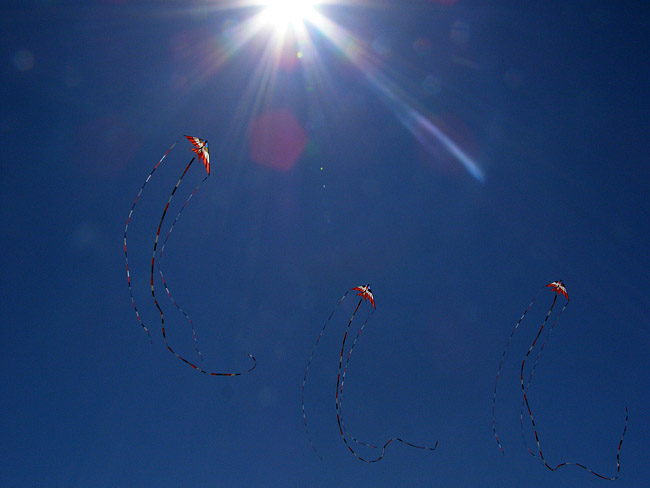 We found this guy just North of Granville Island Markets at the entrance to False Creek; he was an old man flying three synchronised kites, and impressively good at his hobby.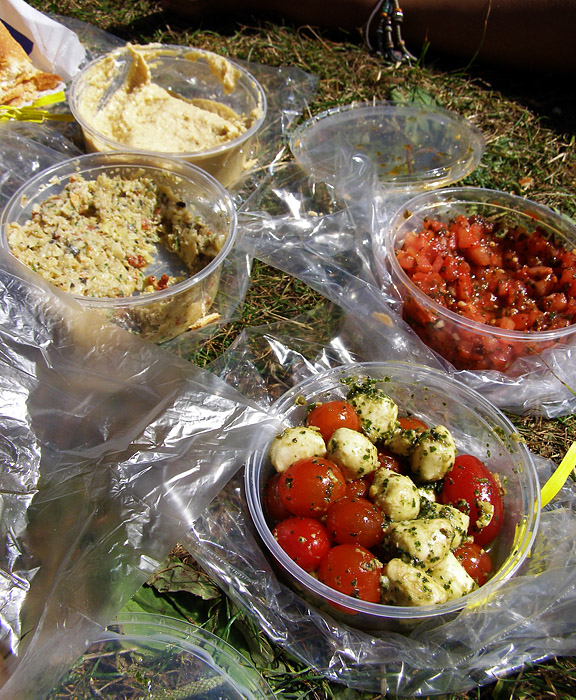 While at Granville Island, a fantastic local Vancouver farmer's market, we picked up dips, salad and crusty white bread for a delicious afternoon picnic.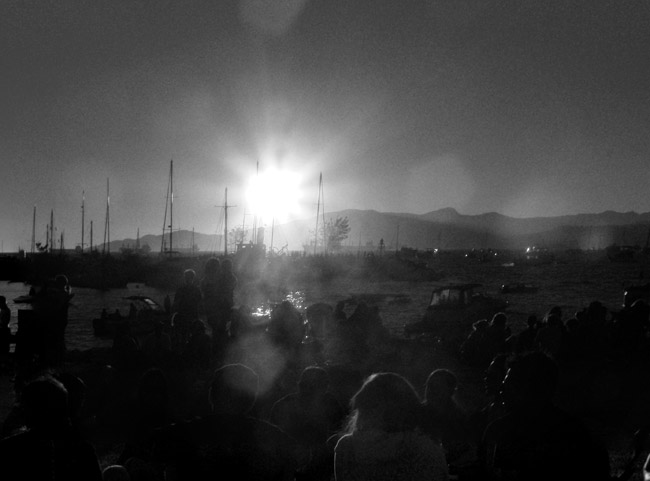 We set up camp at the entrance to False Creek on the night of the second fireworks display and ended up returning for the rest of the nights; it was much less crowded than English Bay.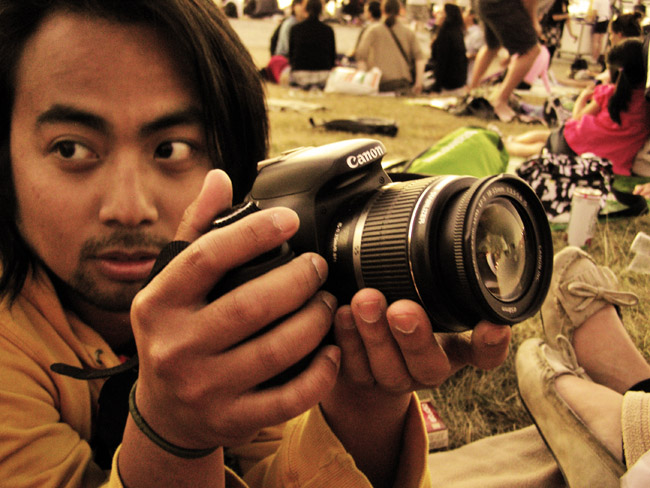 A friend of ours who I'm currently building a portfolio website for was taking pictures as well, I got a nice portrait shot of him.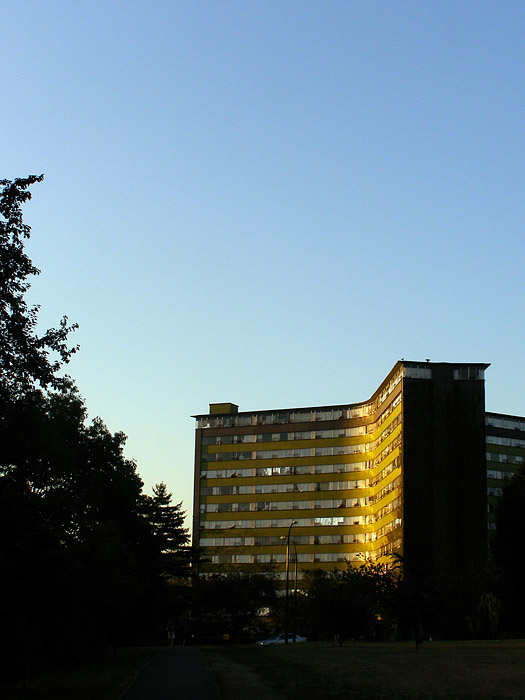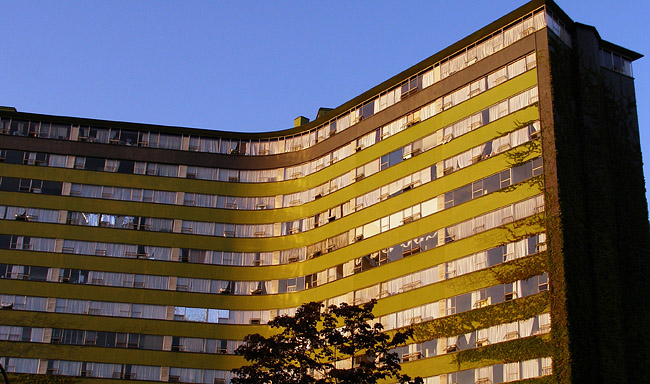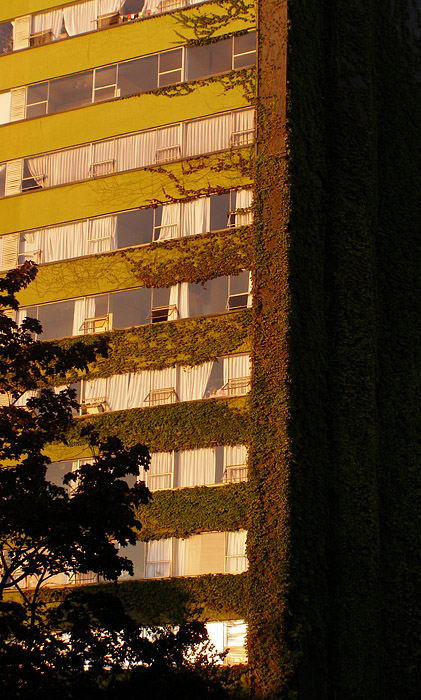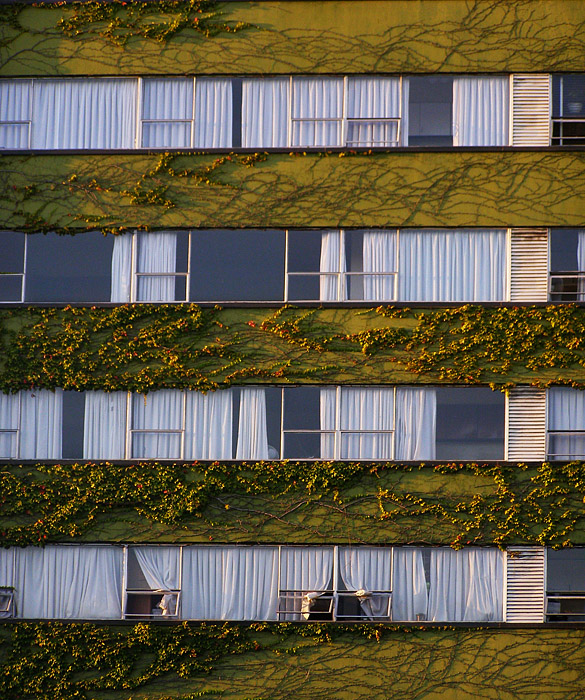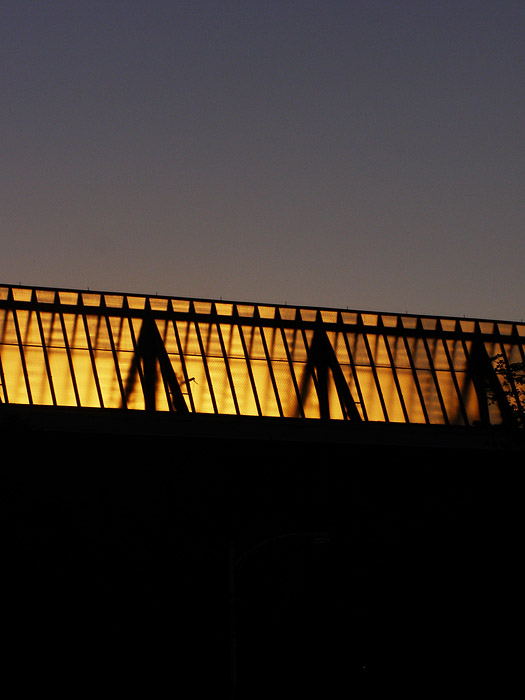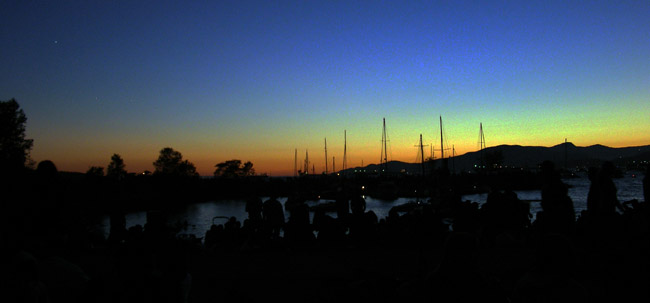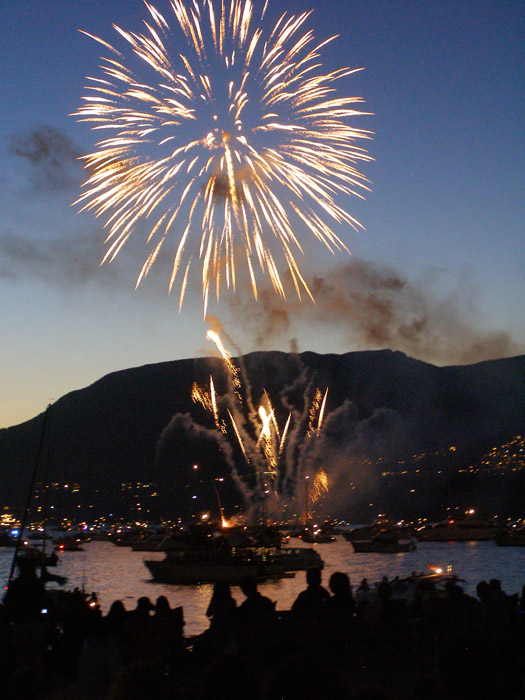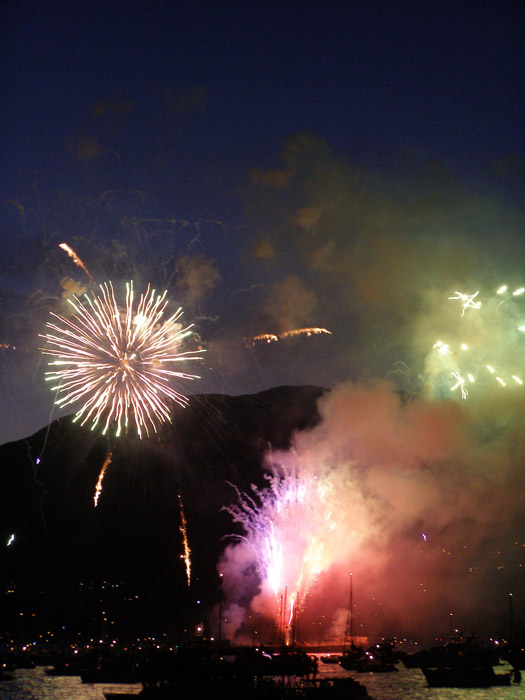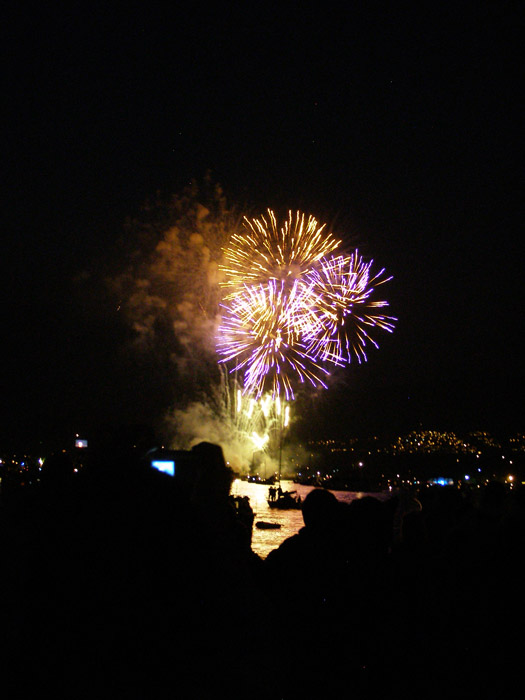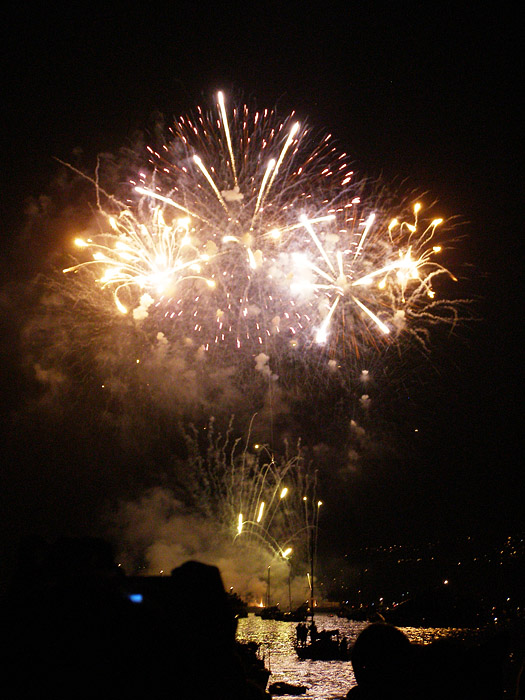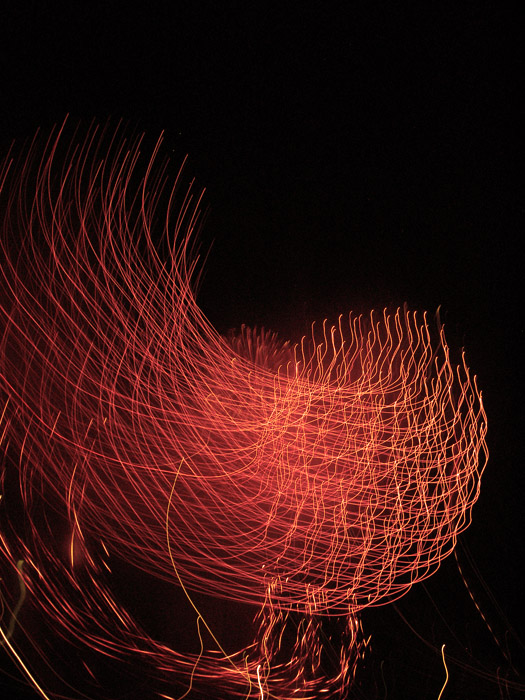 I got bored of trying to keep the camera steady for regular exposures of the fireworks (I'd neglected to bring a tripod), so I started to try motion exposures (or 'light painting', except with a moving camera rather than a light source), which worked out very well. I've included the best ones below, some have been slightly retouched for colour.