A few weeks ago while summer was still in full swing, V and I visited Lynn Canyon on Vancouver's North Shore. We chose it because it was a free alternative to the Capilano Suspension Bridge, and I can't say we were disappointed.
The Lynn Canyon bridge is built in a national park area of old-growth Pacific North-West rainforest. It's very difficult to describe exactly how impressive these rainforests are; really the only way to get a feel for it is to visit one in person. The trees are vast, the vegetation is lush, and apart from all the other visitors, they feel incredibly peaceful. Lynn Canyon also has a very informative visitor's centre exhibit describing the biodiversity of the rainforest, which is under threat from activities such as logging.
I took a few photos while we were there which I've shared below. I hope you enjoy them!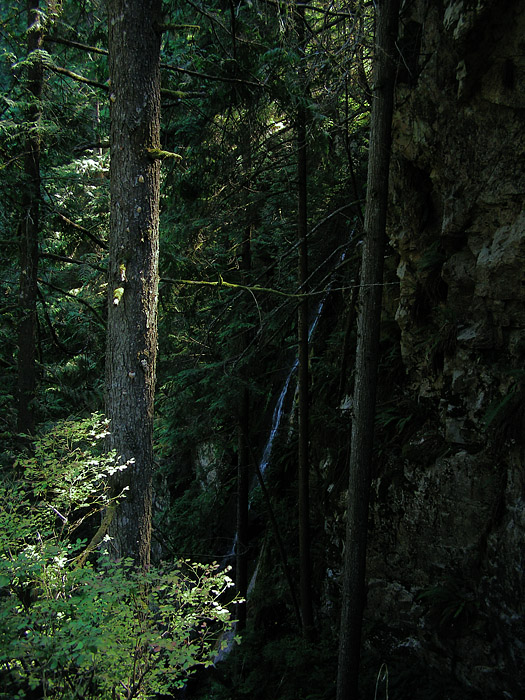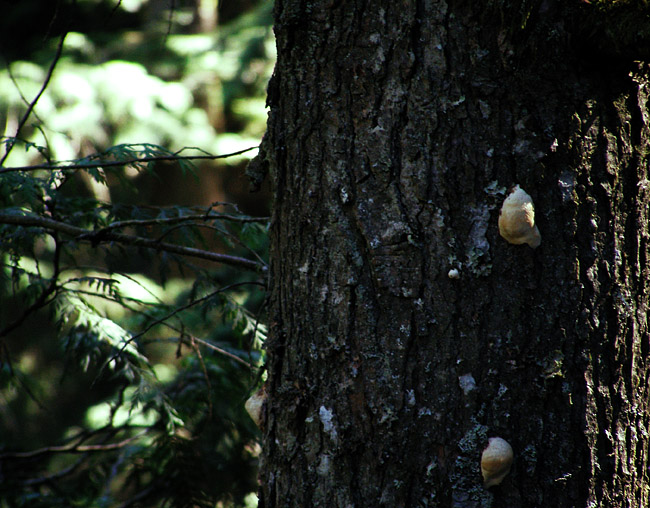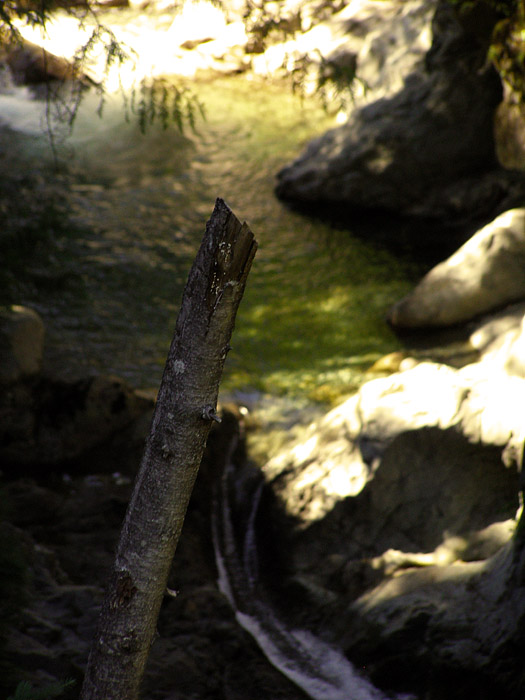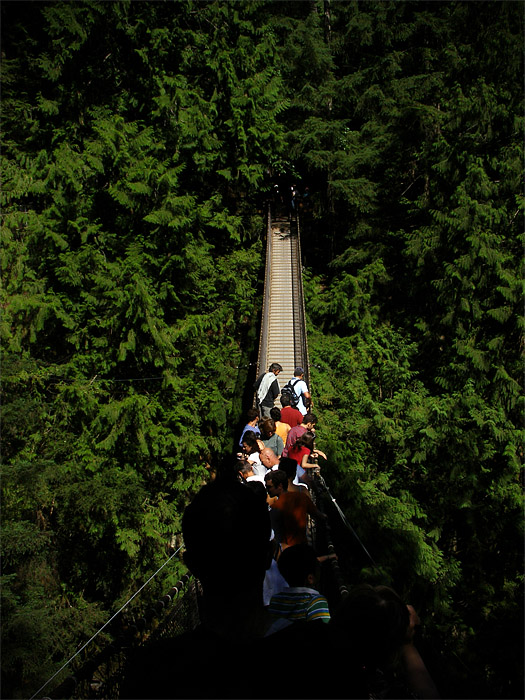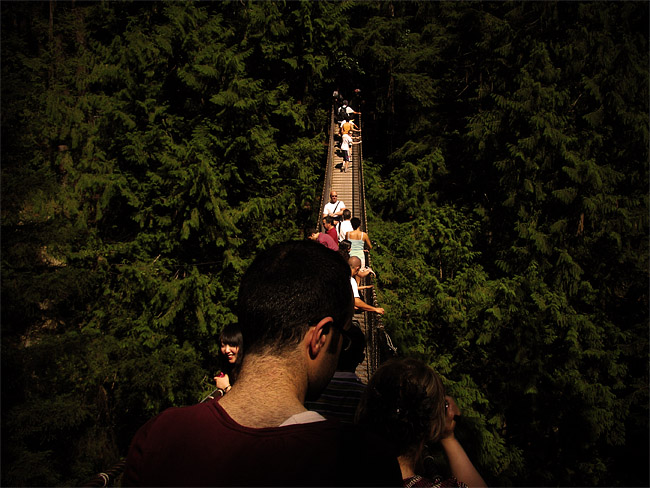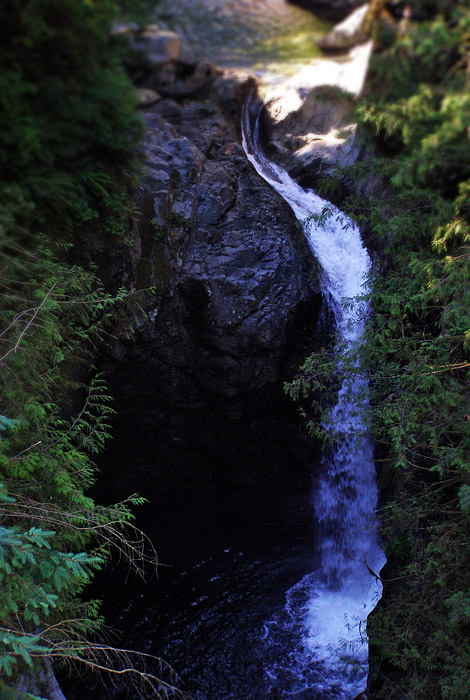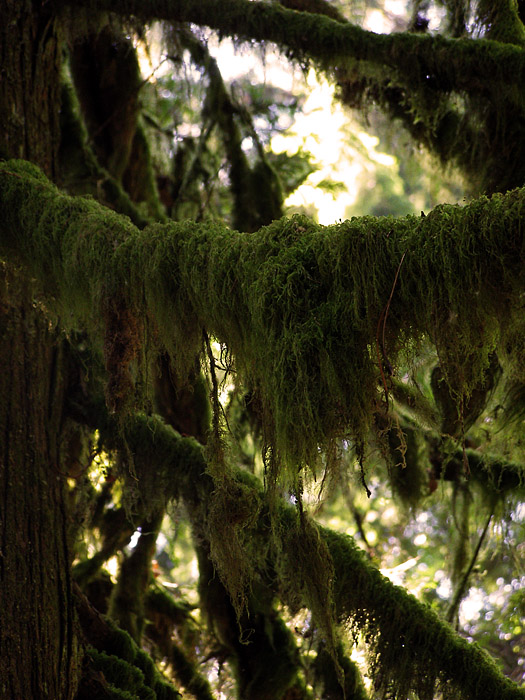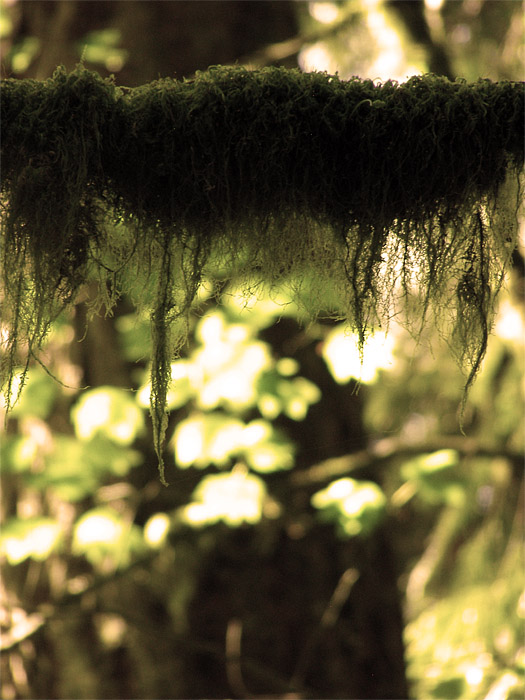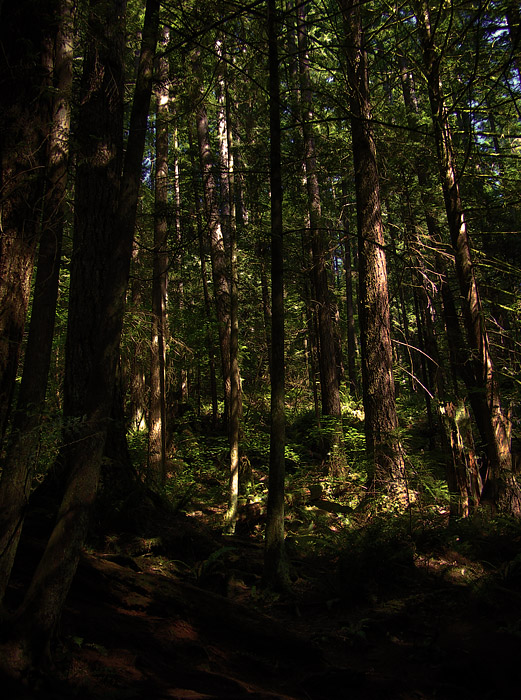 The photo above is the first HDR processed photo I've managed to put together successfully (without a tripod too!). I've tried to stay away from the very overblown highlights characteristic of a lot of HDR images and get a more realistic feel for what it was like actually being there.